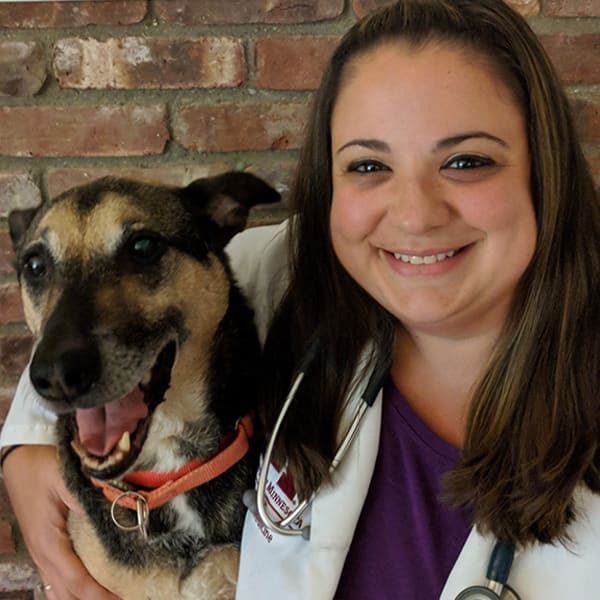 Dr. Jessica J. DeSimone
Jessica DeSimone joined the medical team of Westfield Animal Hospital in October 2018. She is originally from Brooklyn, NY and has been living in Bridgewater, NJ for the last 25 years. She is a general practitioner and has been in the animal medical field for 10 years. She is interested in nutrition, rehabilitation, and orthopedics. What she enjoys most about being a veterinarian is interacting with clients, forming bonds with their pets, and being able to educate owners.

Jessica studied at St. George's University of Veterinary Medicine in Grenada, West Indies from 2008-2011. In 2011, she studied at the University of Minnesota for her clinical year and graduated in 2012. She also studied abroad in Cairns, Australia for animal science. She is a member of the American Veterinary Medical Association and has received the Hill's Pet Nutrition Award and the Footsteps Buddy Advocate Award.
Jessica lives at home with her two cats, Tali, a grey tabby rescued from Grenada, and Iggy, a brown tabby rescued from NJ, and her dog Cooper, a mixed breed also rescued from Grenada. When Jessica is not practicing at the hospital, she enjoys playing on an adult co-ed softball team, hiking with her dog, seeing Broadway shows, and traveling the world with her boyfriend.