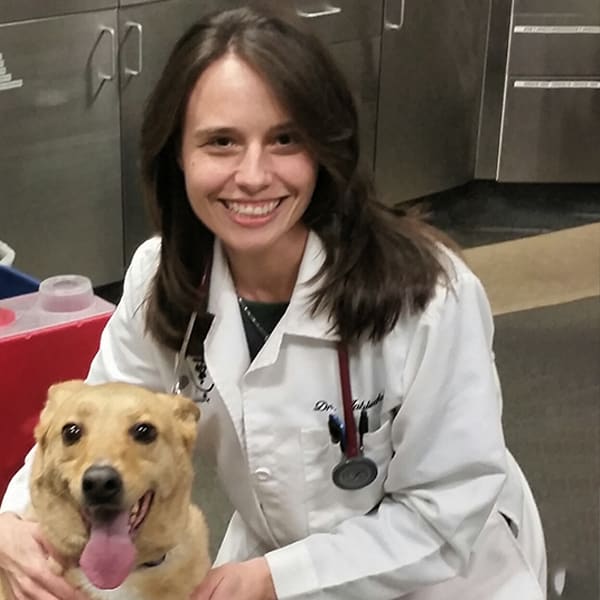 Dr. Jablecki
Dr. Margaret Jablecki joined the medical team at Westfield Animal Hospital in September 2015. She completed her undergraduate studies at Becker College with a bachelor's degree in Veterinary Science. The years preceding veterinary school Dr. Jablecki spent as a veterinary technician in a specialty hospital. Her time there enforced the importance of the human-animal bond and her desire to pursue a veterinary degree. She graduated from the University of Tennessee, College of Veterinary Medicine in 2010. After graduation, she returned to the Northeast to complete a small animal internship at Oradell Animal Hospital and since has spent the last four years as an emergency veterinarian in a specialty hospital in New Jersey.
Dr. Jablecki has a strong interest in internal medicine, pain management, and the human-animal bond. She looks forward to being a part of your pets' lifelong healthcare.

Dr. Jablecki enjoys spending her days off with her darling dog, Marshall, and the new addition to her family, a rambunctious kitten, Melvin. She is an avid soccer fan, loves spending time at the beach, and outdoors in general. She has a strong interest in fine art, music, theater, and travel.