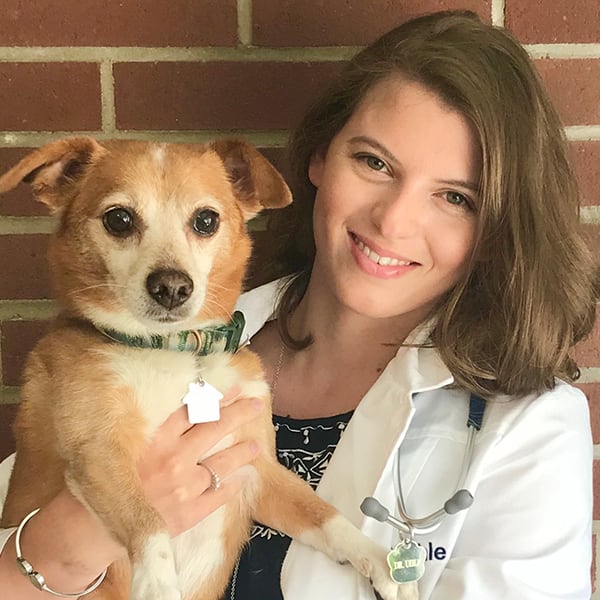 Dr. Uhle
Dr. Catherine Uhle joined the Westfield Animal Hospital medical team in August 2020. She is a general practitioner who has a special interest in neurology. Prior to working at Westfield Animal Hospital, Catherine worked in emergency medicine at Garden State Veterinary Specialists in Tinton Falls, NJ. She is a graduate of the Ohio State University where she obtained her doctorate degree in Veterinary Medicine. Prior to veterinary school, she attended Rutgers University where she obtained her master's degree in Biomedical Science.

Catherine is excited to be back in her hometown area helping patients and teaching clients the importance of caring for their animals. She is originally from Cranford, NJ. From a young age, Catherine knew she wanted to pursue a career in veterinary medicine. She credits her parents for nurturing her love of animals. They would often visit area zoos together. She always loved when she could get up close to the animals.

When Catherine is not at the hospital, she enjoys horseback riding, tennis, hiking, gardening, and going to the beach. She lives with her boyfriend and their fur-babies Rosie and Charlie. Both are gray long-haired cats. Catherine adopted both cats from a rescue group that she volunteered at before going to vet school.